Tofer Kft.
High-quality, ozone-disinfected fresh eggs for catering units, confectioneries, hotels, food shops and canteens!
We are committed to providing our customers with the freshest and highest quality eggs possible. Whether your business is a restaurant, catering unit, hotel, pastry shop, canteen or vegetable and food store, we have the perfect "egg solution"!
The highest quality, freshest eggs!
With us, you can be sure that you will receive the freshest possible "A" class eggs. We disinfect our eggs using an ozone process, which is a safe and effective way to kill bacteria!
Users of ozone-disinfected eggs are exempted from the time-consuming and environmentally polluting egg washing procedures prescribed by the authorities for egg disinfection!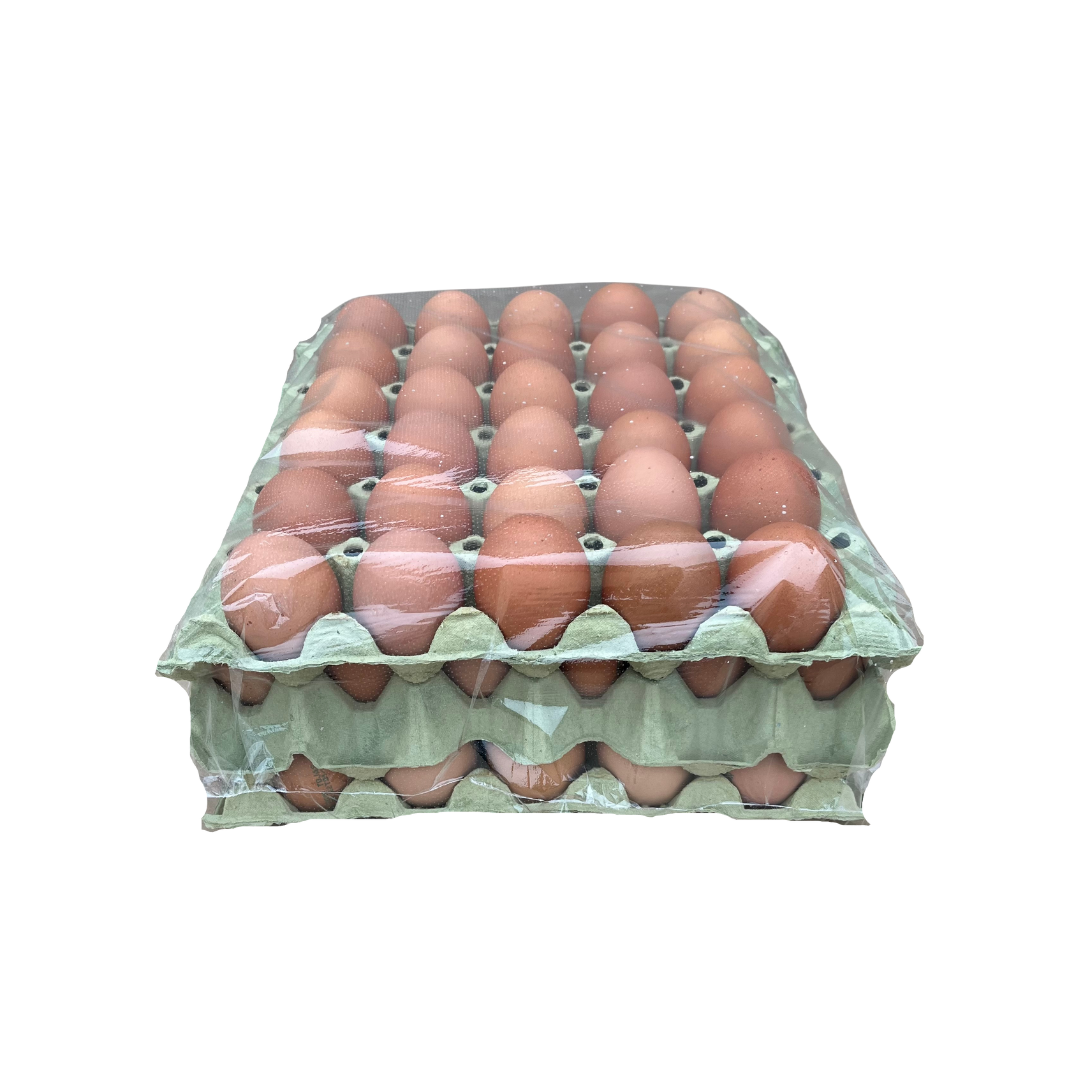 Disinfected eggs - 30
Egg sizes: M, L
Packaging: 30 pcs
In foil packaging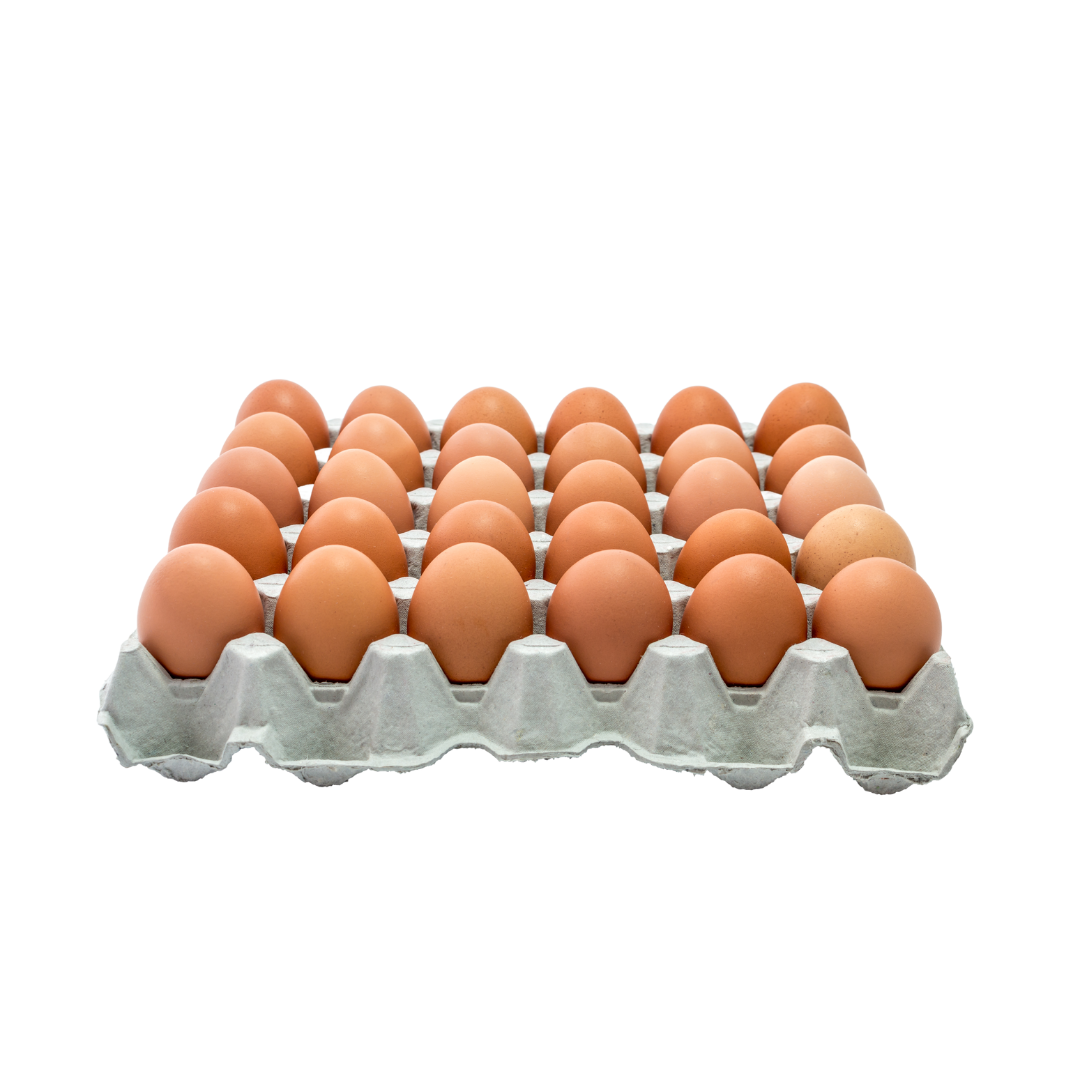 Eggs - 30
Egg sizez: S, M, L, XL
Packaging: 3 pcs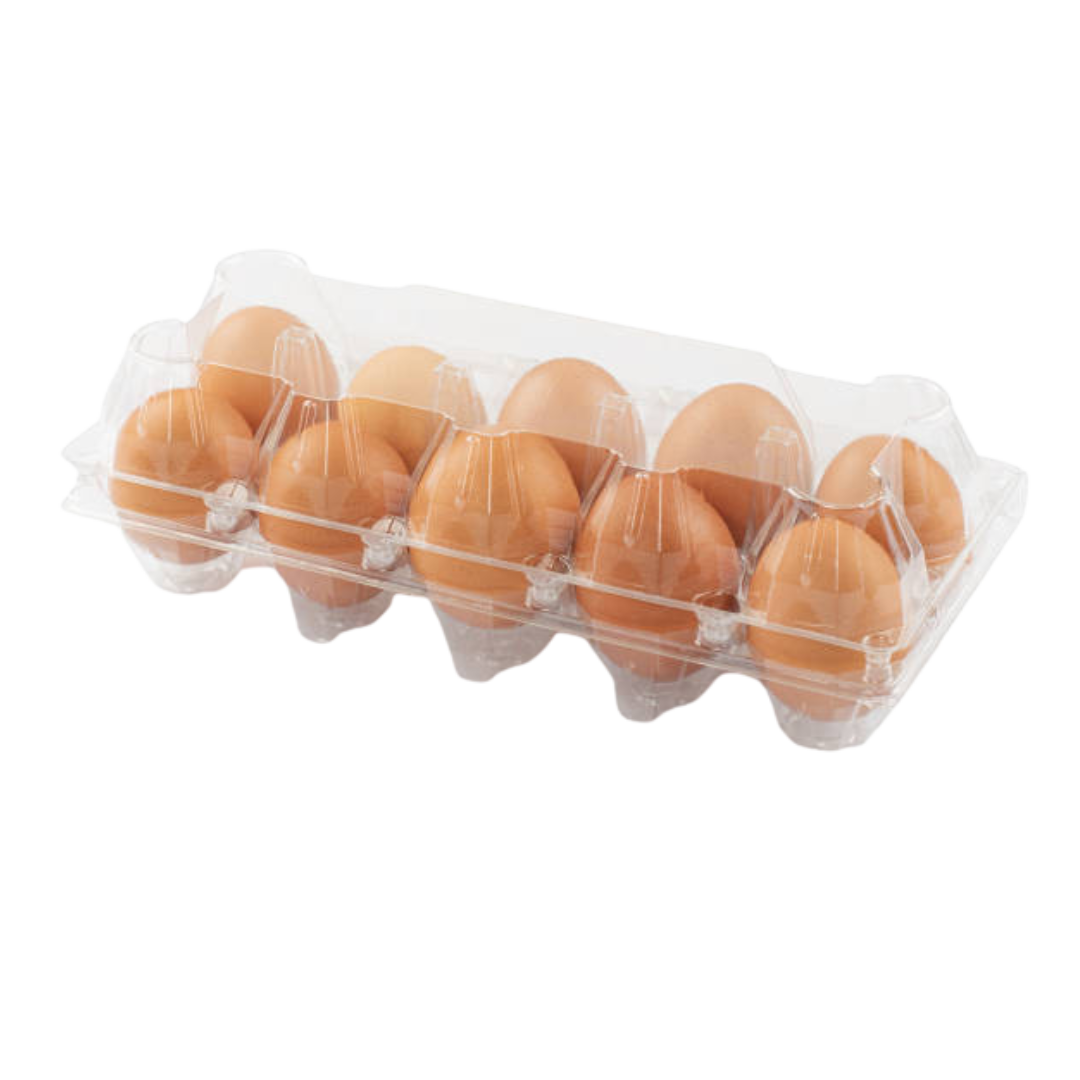 DISINFECTED EGGS - 10
Egg sizes: M, L
Packaging: 10 pcs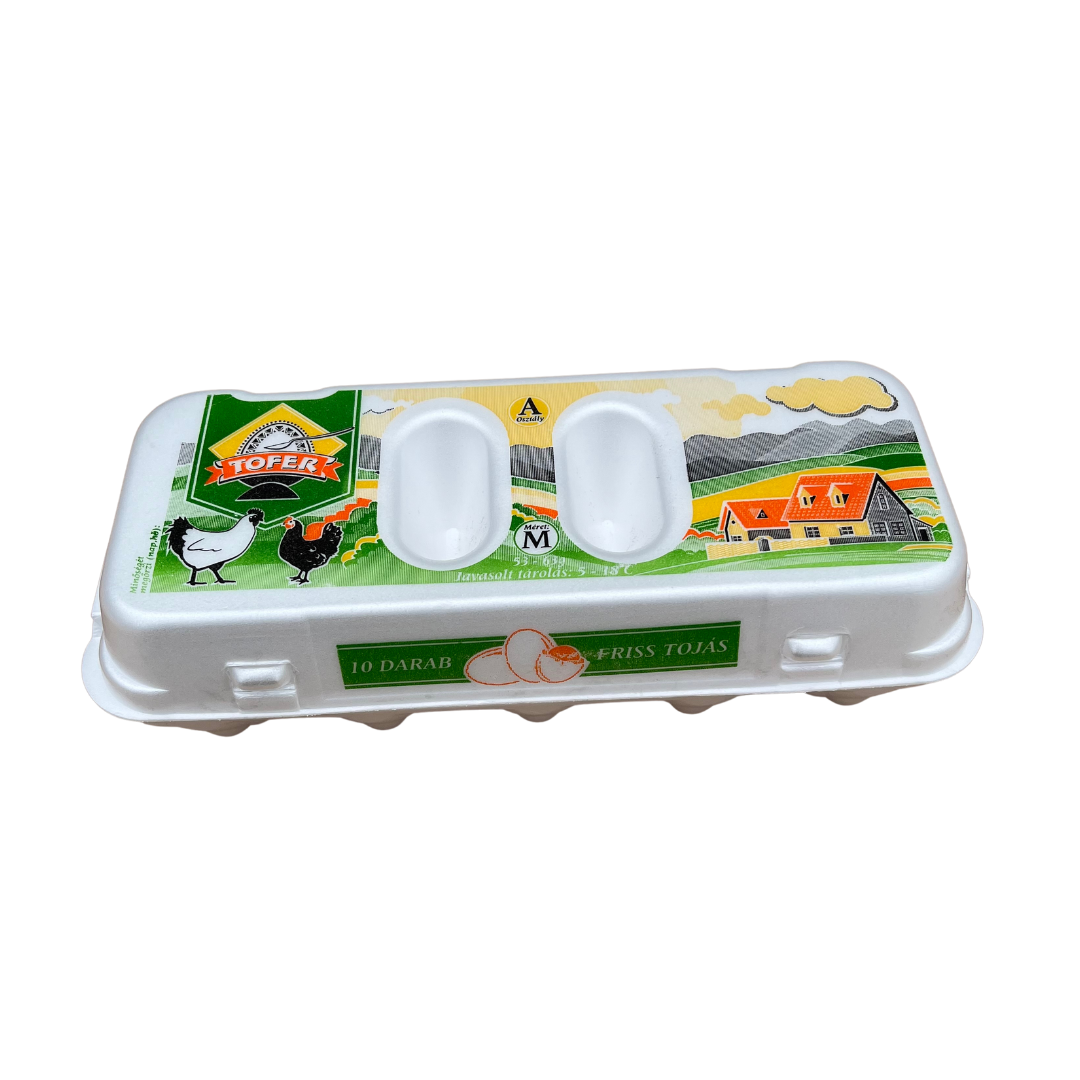 Eggs - 10
Egg sizes: S, M, L, XL
Packaging: 10 pcs
An excellent offer of brown-shelled, bright-yellow, Hungarian table eggs for food stores!
Let your catering unit be our partner!
We supply hotels, restaurants, confectioneries, cold kitchens and grocery stores with our fresh eggs every day!
Contact us via e-mail: iroda@tofer.hu
We get our eggs from experienced, reliable producers!
We are committed to sustainable and ethical practices and treat our eggs with the utmost care and attention. We purchase fresh eggs directly from the producer, which undergo environmentally friendly ozone disinfection before packaging.
Ozone egg disinfection technology
A safe and effective way to kill bacteria
An environmentally friendly alternative to disinfection
It has no harmful byproducts
The essence of the ODS ozone egg disinfection process is that during the disinfection, ozone is produced from oxygen, the appropriate dose of which destroys 18 types of pathogens, including 3 types of salmonella bacteria, thus disinfecting the shells of the eggs participating in the process.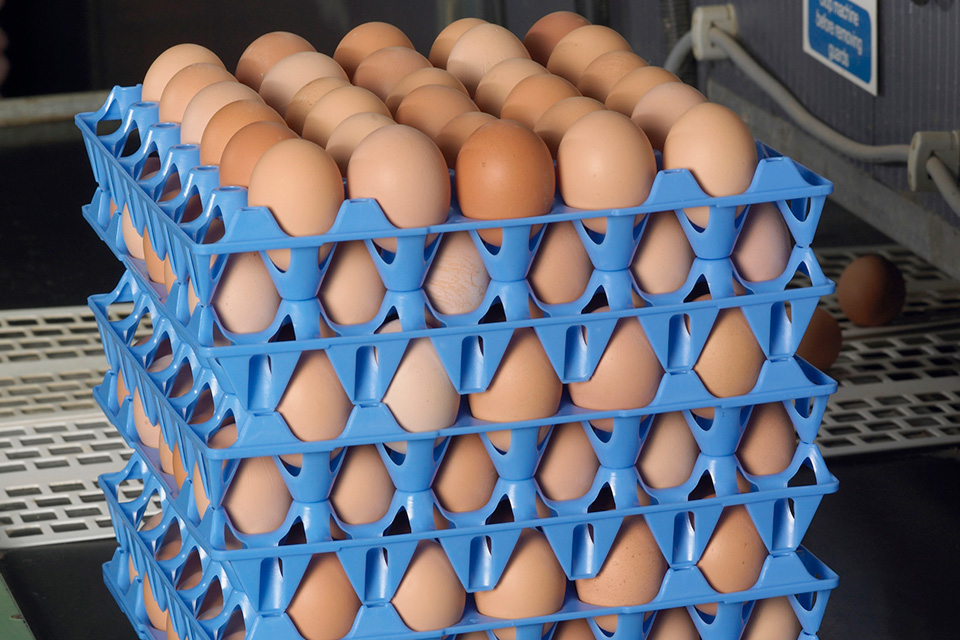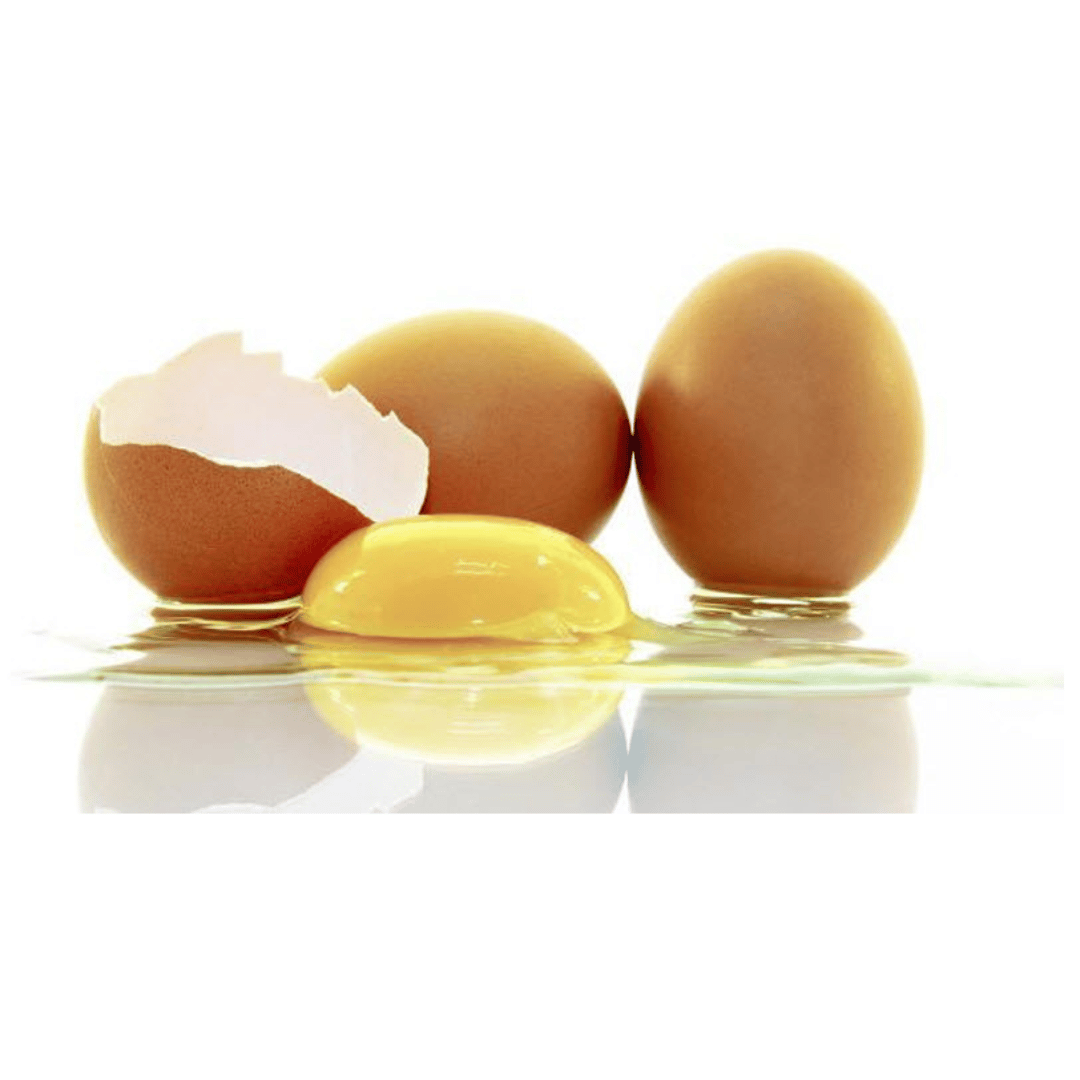 High quality eggs
We market "A" class eggs disinfected with the ozone process.
Punctual delivery
We always deliver the eggs at the agreed time, within one day of the order.
Experience and expertise
We have been operating on the market since 1997 and have many years of experience and expertise.
Order today, we'll deliver by tomorrow!
Punctual delivery is one of the most important aspects for our company. We always handle the needs of our customers flexibly, we deliver the ordered goods directly to many points in the country on the working day following the order!
The satisfaction of our customers is our priority!
We do everything we can to ensure that our customers are satisfied with our products and services, including fast and accurate delivery, helpful customer service and high quality ozonized eggs. In addition, we are constantly developing and improving our services to meet the changing needs of our customers!
Stocked kitchen every day
We deliver to cities per week
About us
Tofer Kft. started its egg disinfection activities in 1997 with a Hungarian ownership background.
Our products are widely used in the hotel industry, catering, confectionery and restaurant catering. The eggs that arrive at our site, selected on automatic sorting machines and marked according to regulations, come from certified producers. Our suppliers guarantee the quality of the eggs they produce. At our company, the strict HACCP Food Safety system operated by us is ensured during the entire work process. We work consistently and persistently to meet the needs of our customers.